COST-EFFECTIVE

SOLUTIONS

FOR

ANY

SITUATION
Insurance statistics reveal that fire is, by far, the greatest threat to commercial and industrial property. Fire represents over 75% of the total dollar loss sustained by commercial and industrial properties in an average year. HGI's engineers have many years of experience in handling a full range of property loss threats, combined with a high degree of expertise in Fire Protection Engineering. Every building is unique, and our engineers find solutions that fit to help our clients avoid becoming a statistic. 
Creative and efficient use of a company's capital is a trademark outcome of Harrington Group's Property Loss Control (PLC) engineering efforts. Our engineers are highly skilled in the art of negotiating acceptance of our cost-effective solutions with insurance underwriters.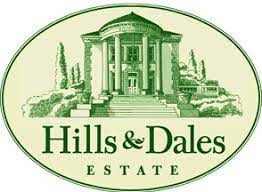 WORD OF MOUTH
We believe you did an outstanding job in performing and managing your work through this process. The quality of work and care of the property was evidenced by the pride everyone displayed during this project. They now have a lasting tribute to their expertise and efforts. 
Carleton B. Wood & Richard J. Waterhouse, Hills and Dales Estate
Audits
This service includes an in-person survey of buildings, complexes, or building areas for the purpose of information gathering and to perform a Hazard Analysis or Fire Risk Assessment. Life safety features such as facility exits are often addressed, even though loss of life is not a Property Loss Control issue. The audit may also result in a factual report about a facility that provides insurance underwriters with the information needed for rating purposes.
Alternative Solutions
Although many property insurance underwriters provide in-house services to evaluate risk levels and offer recommendations, these services are often standardized, or "canned", and follow the rigid internal engineering and underwriting guidelines of the insurance underwriter--prioritizing the insurance company, not the client.
In contrast, HGI has extensive experience in developing alternative fire safety solutions that not only satisfy the insurance underwriter's objective but also are optimized for function and cost to provide the highest level of overall value to our clients. Our engineers have a successful track record of negotiating with underwriters for the acceptance of our alternative solutions.
Negotiation of Alternatives
HGI regularly works with an AHJ (Authority Having Jurisdiction) to negotiate alternatives. When it comes to Property Loss Control, the AHJ is usually the insurance carrier or a public agency such as a state or local building or fire department. 
HGI's Property Loss Control engineers carry out negotiations on behalf of our clients. Our regular success is due to the expertise of our engineers who know the terminology and objectives important to the AHJ. It is particularly important that an engineer become involved early in the process. This helps ensure that negotiations begin before the AHJ has issued a position in writing, an action that makes retraction unlikely.
WORD OF MOUTH
Harrington Group's technical knowledge, combined with creative approaches to individual project issues have many times provided cost/time saving solutions to our clients. 
Randall-Paulson Architects, Inc.
Testing Witness & Coordination
HGI provides construction-period services designed to meet our clients' individual needs, including review and approval of fire-protection related installation drawings for fire suppression systems and fire-alarm system installation documents. We also carry out system installation reviews and witness acceptance tests of these systems. At the client's request, we will provide a detailed report outlining the test parameters, test results, and identification of any areas of concern.
A knowledgeable fire protection consultant can save significant time and money. Acceptance tests are witnessed by--and carried out to the full satisfaction of--our engineers with all installation review or  testing concerns either promptly corrected or resolved. 
Hazard & Risk Analysis
A fire-risk assessment is a comprehensive study of hazards that have a potential for causing property loss at a facility, as well as an analysis of the protective measures, both private and public, that can potentially reduce the loss. This assessment usually includes an attempt to quantify the level of risk at a facility.
During an HGI hazard assessment, our experts evaluate the physical characteristics of a hazard to determine the potential impact on the overall level of a facility's risk. The hazard's inherent potential for causing property loss is analyzed as are any protective measures that may be in place to minimize this potential.
WORD OF MOUTH
For the past 30 years, I have had the privilege of working with many design professionals - you stand amongst the best. Your professional knowledge and integrity is impeccable. The commonsense and practical manner in which you have dealt with local building and fire officials involving complicated code, life safety, and fire protection issues has been very beneficial to the success of our projects.
J. Bruce Macgregor (Retired), Macgregor Associates Architects
Development of Procedures
HGI provides assistance to our Property Loss Control clients by creating written procedures for possible situations involving property protection and life safety. Our goal is to provide intelligent, proactive instructions that help people manage and minimize the negative impact of loss incidents through the most economical means.
Often these procedures are not written to serve as a checklist for strict adherence but rather to be used as a guideline along with sound engineering principles and respect for the client's business concerns. These procedures can address a range of issues including plant emergency organization, fire prevention programs, management of flammable materials, creation or modification of site-specific loss control programs, and inspection, testing, and maintenance of fire protection equipment. 
Associate Training
It is important that a company's associates be trained, knowledgeable, and effective participants in a Property Loss Control program.  In addition to our regular client-directed work, HGI is committed to having a positive impact on the fire protection engineering industry.  One of the ways we do this is by offering educational opportunities not only to our clients but to the community as well.
We have developed various fire and life safety seminars designed to provide vital information for architects, building owners and managers, safety managers, design engineers, fire protection and building officials, and insurance representatives. Our signature seminar format allows for interaction between participants and presenters. Discussions are lively, giving participants the opportunity to learn from each other.